NEW PRODUCTS AUTUMN / WINTER 2021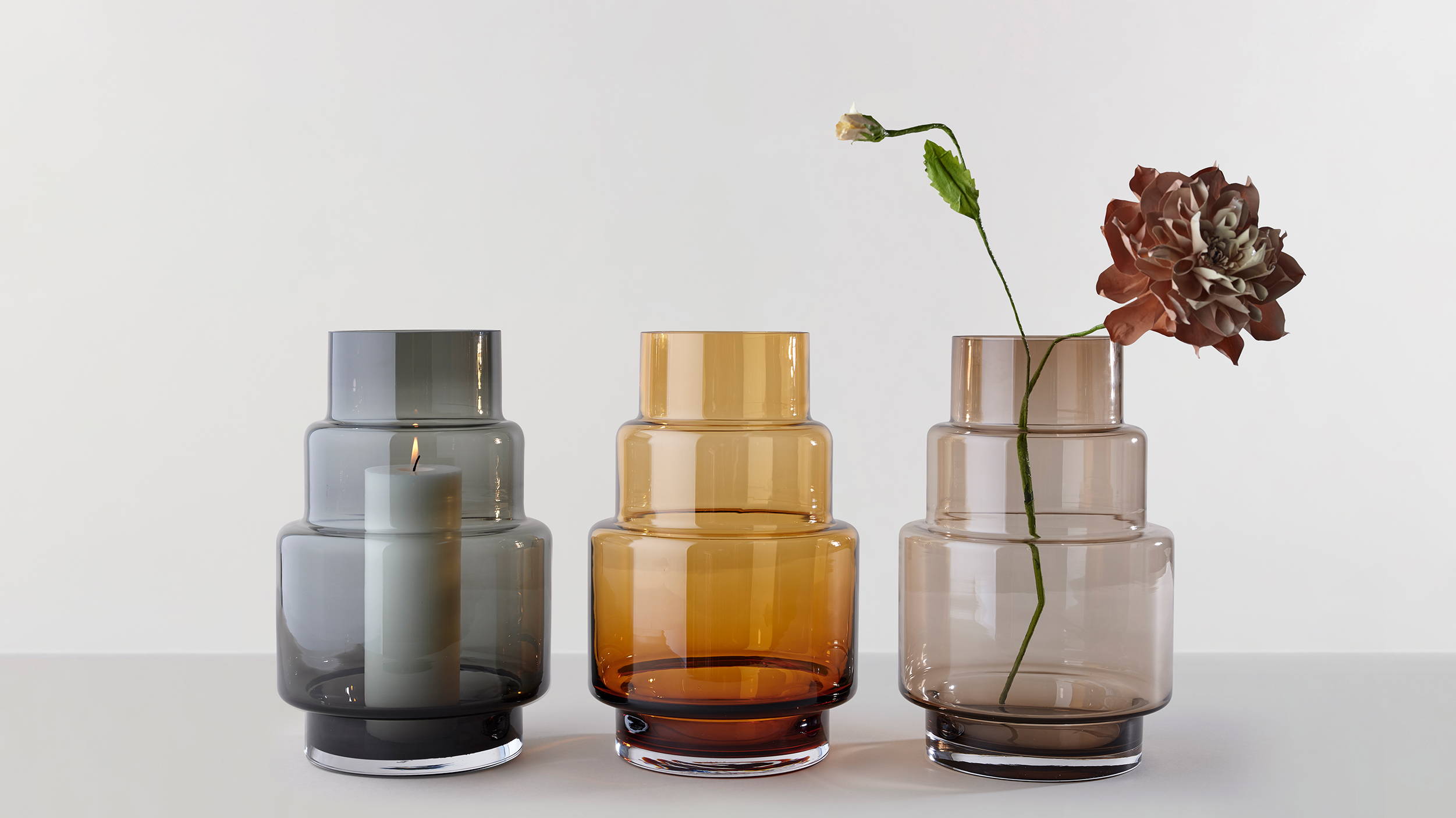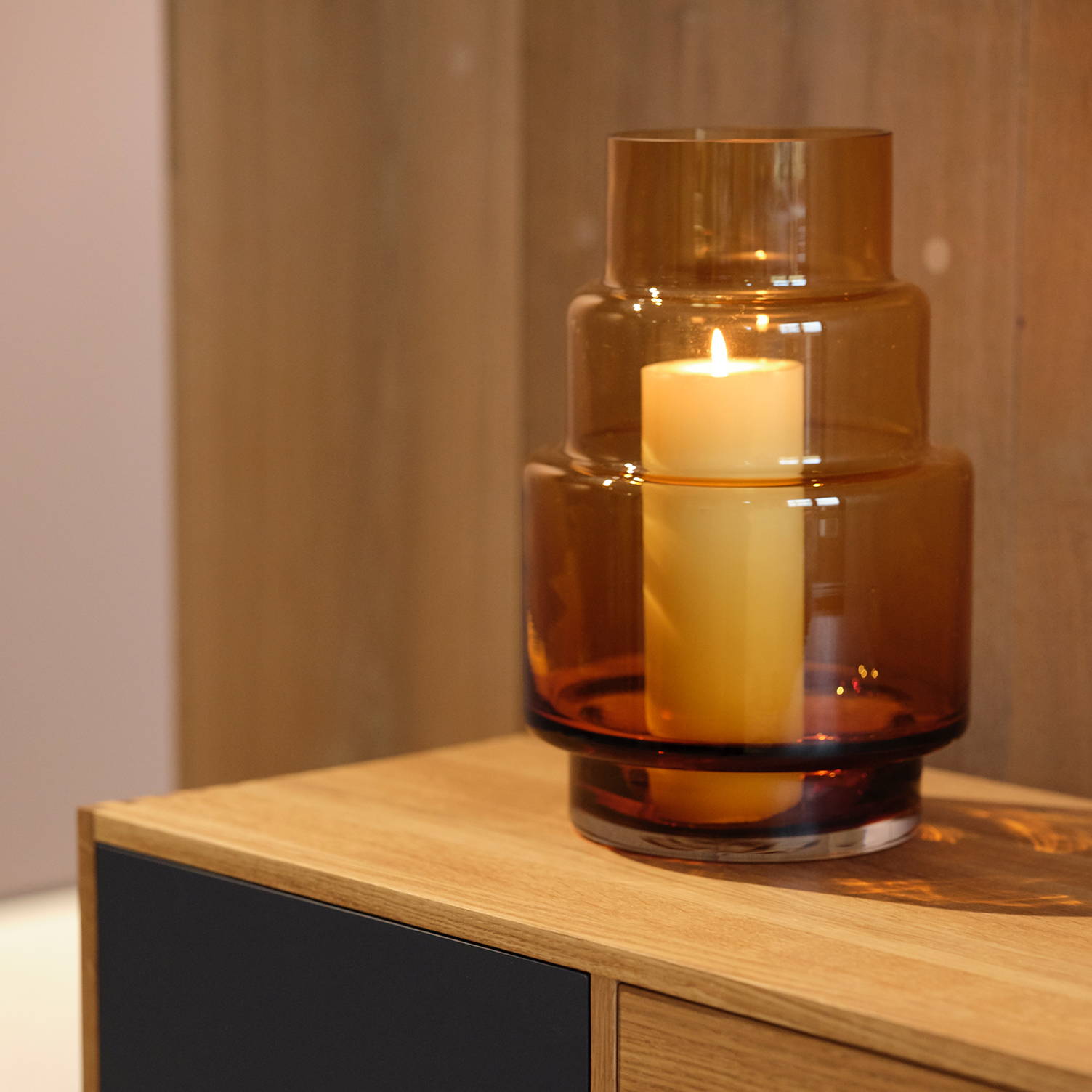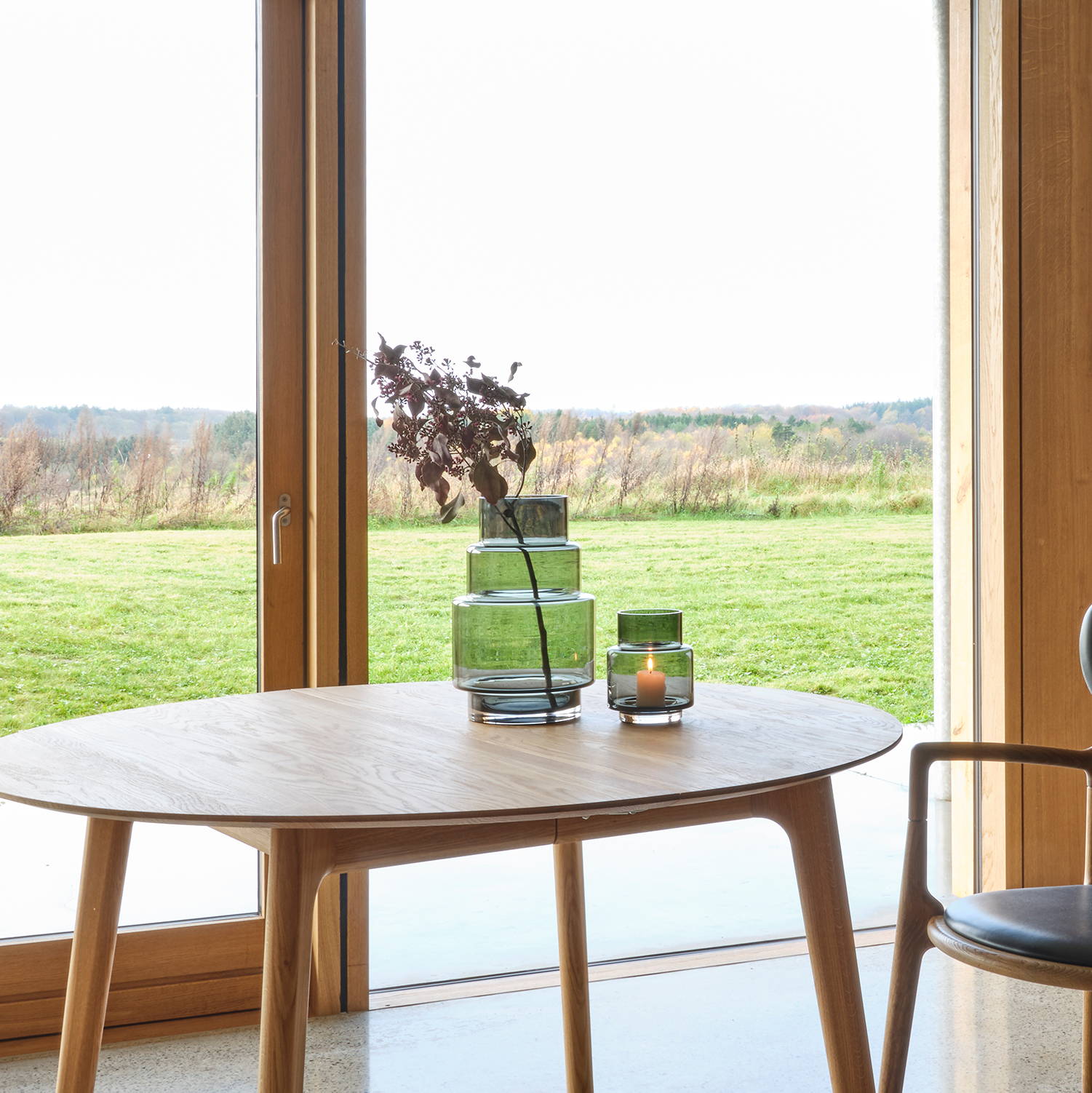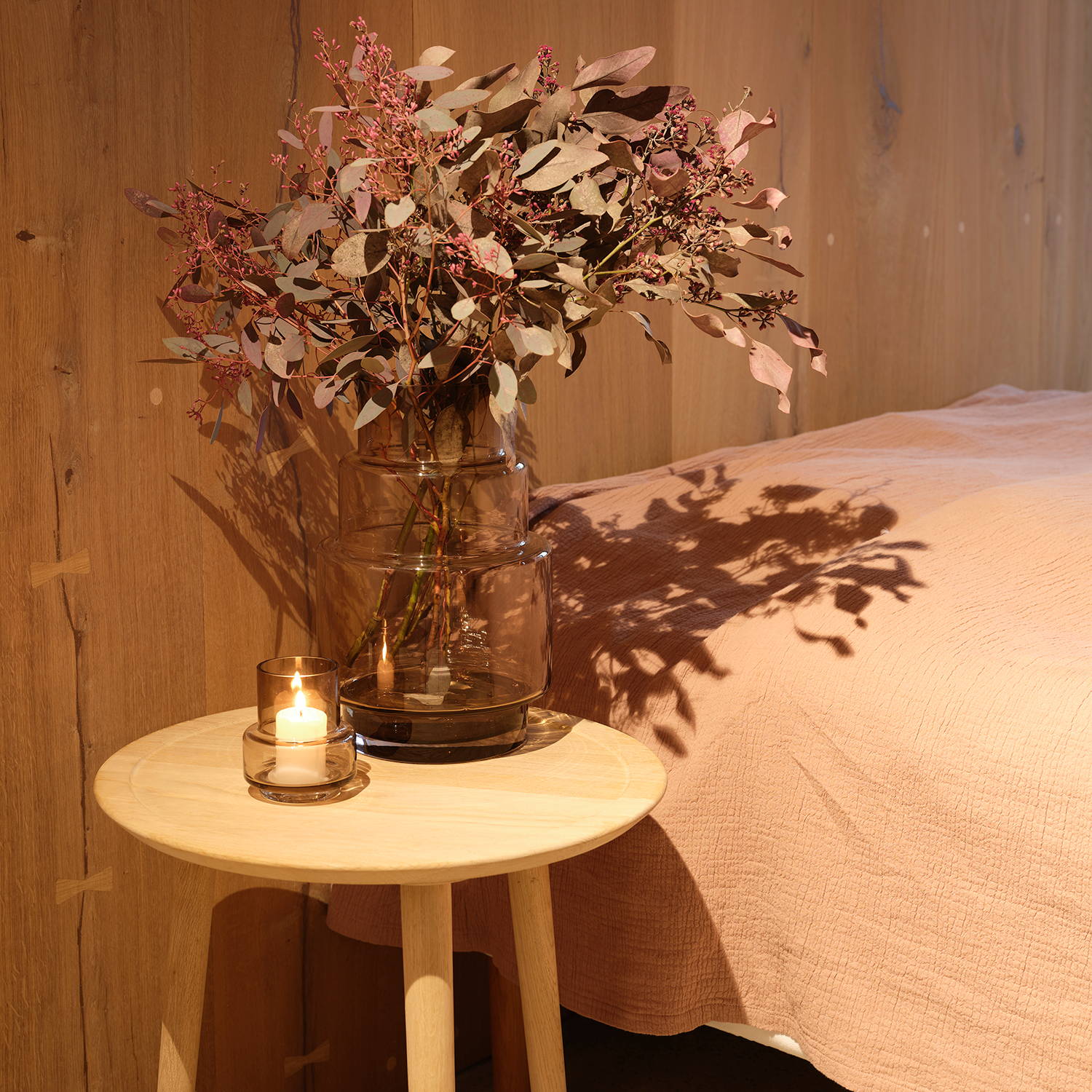 HURRICANE NO. 69
SOON IN STORES
We are excited to introduce the new Hurricane no. 69 - a lantern and vase for the larger space in a home both indoor and outdoor. Designed to carry a pillar candle or LED, but also suitable for flowers.
Placed as a centrepiece at the table it brings lighting atmosphere to the family evening during the dark winter months.
It has a size suitable for floor lighting creating a cosy corner at the terrasse in the lounge area together with flowerpots etc. The design has a spacious inner room which makes the candle flame burn steady. The stand is wide and heavy, so it doesn't move or tip over in the wind. The opening has a size that makes all larger flower bouquets spread out nicely.
Hurricane is mouth blown in a light quality of glass. In this technique smaller air bubbles might appear in the glass and
the intensity in colour may vary.
HURRICANE NO. 69
is available in Smoked grey, Amber and Sepia brown.
Hurricane is designed by Rebecca Uth.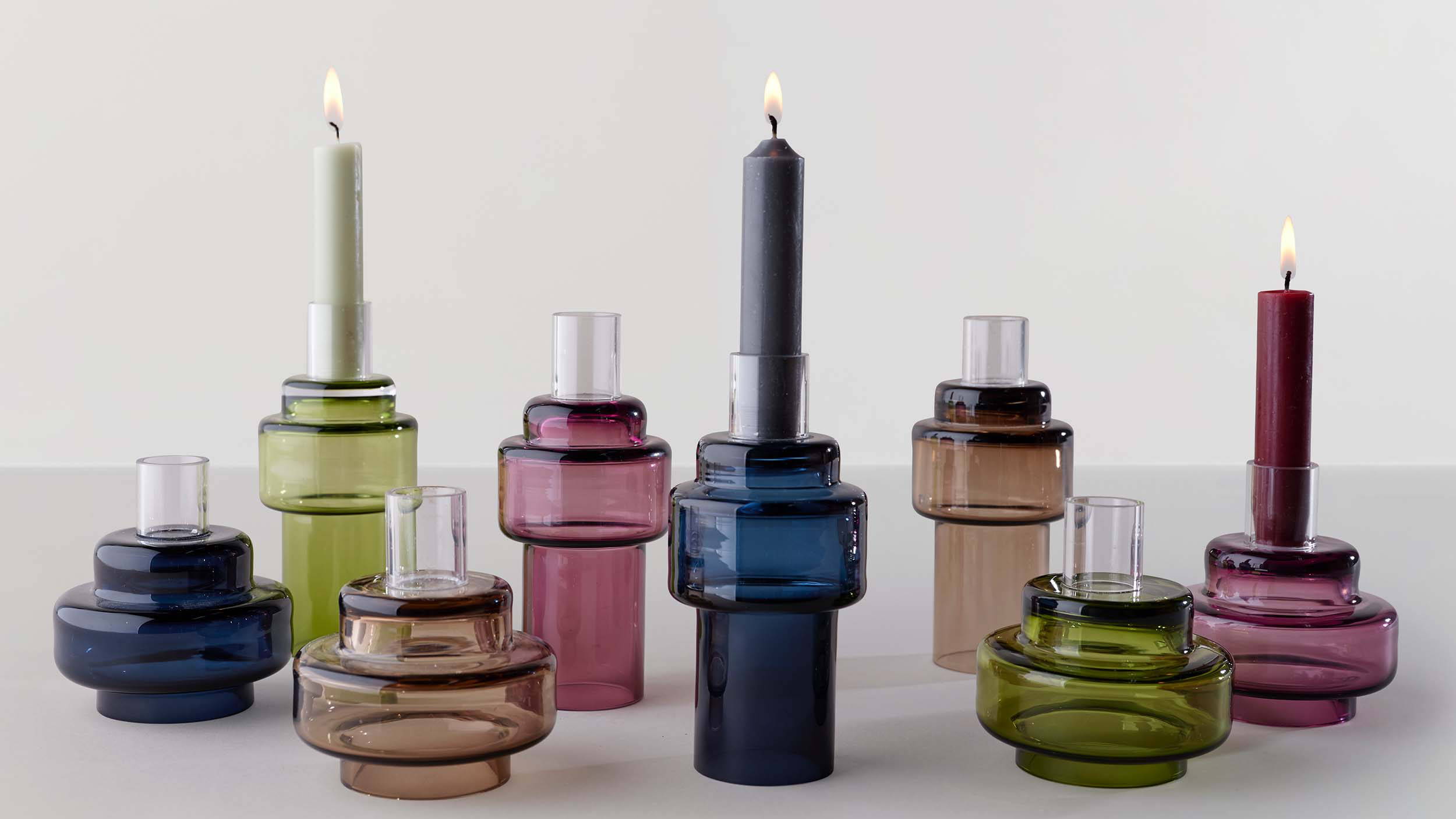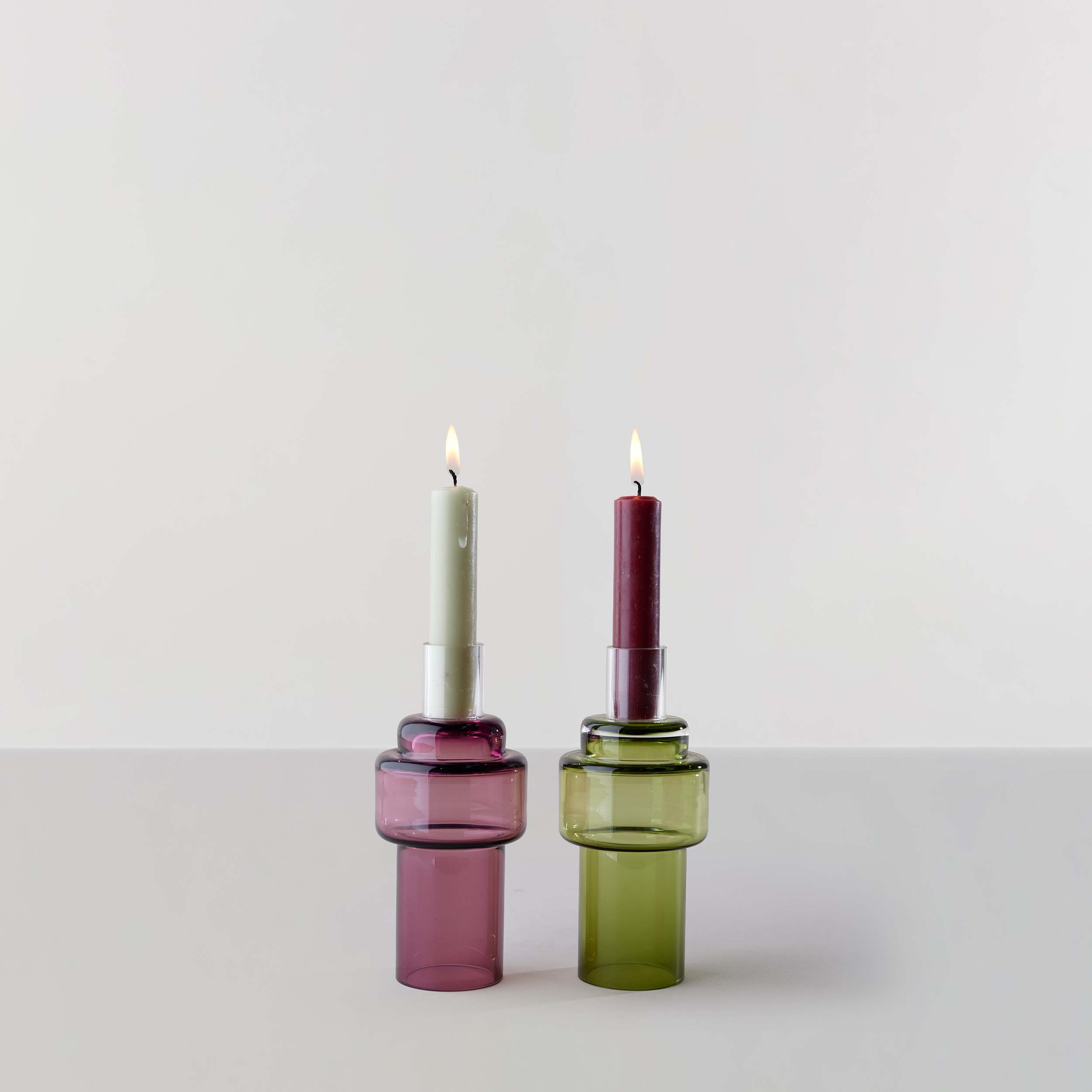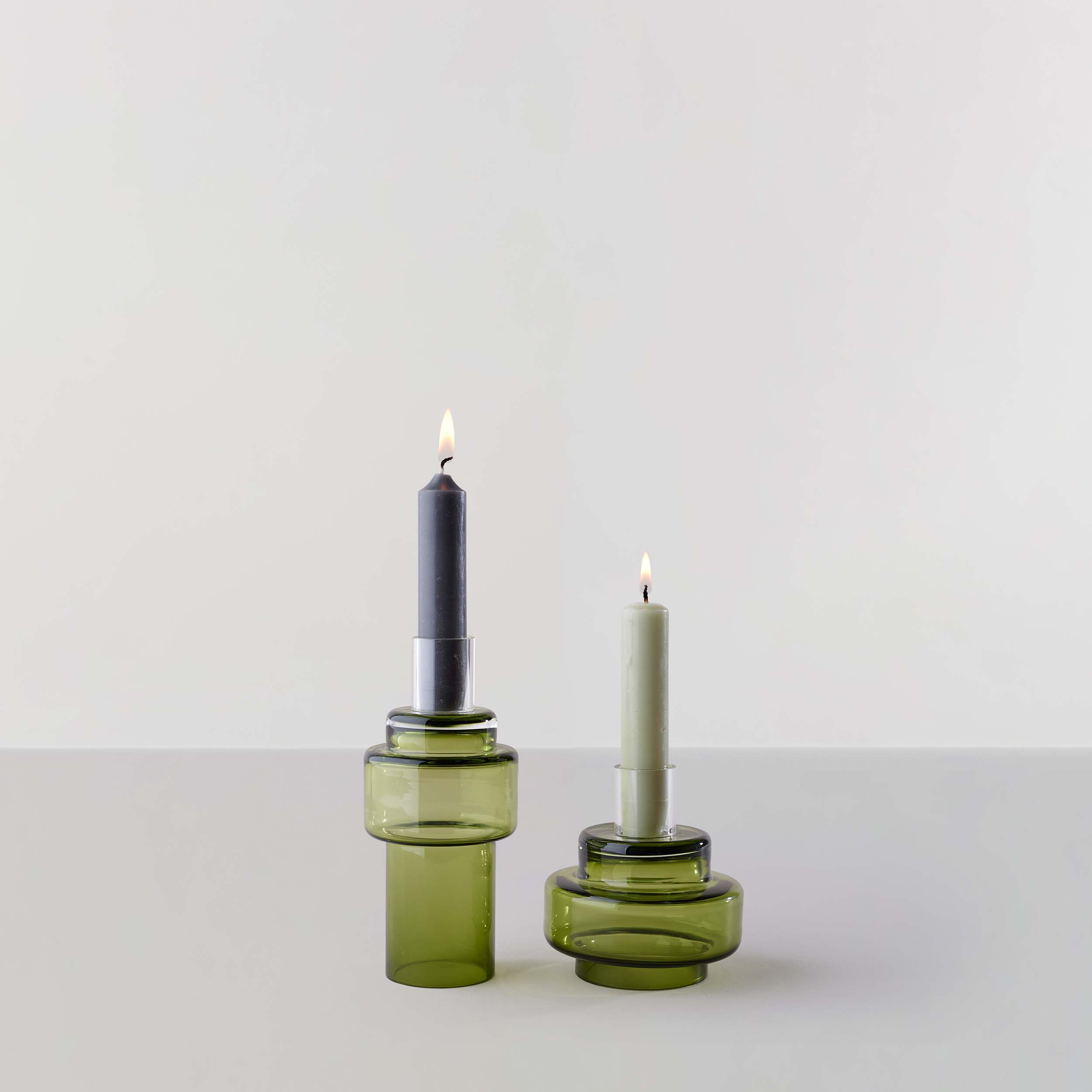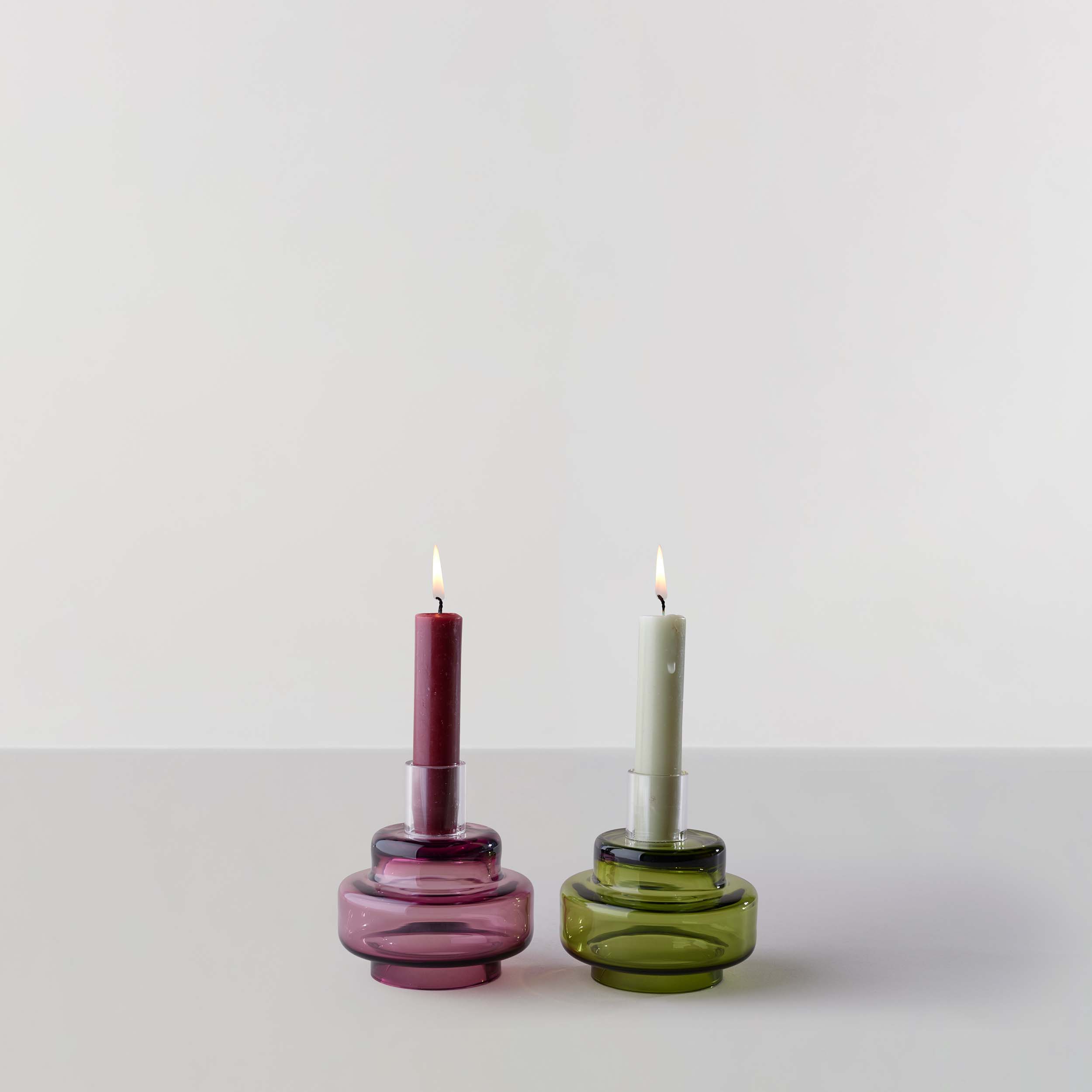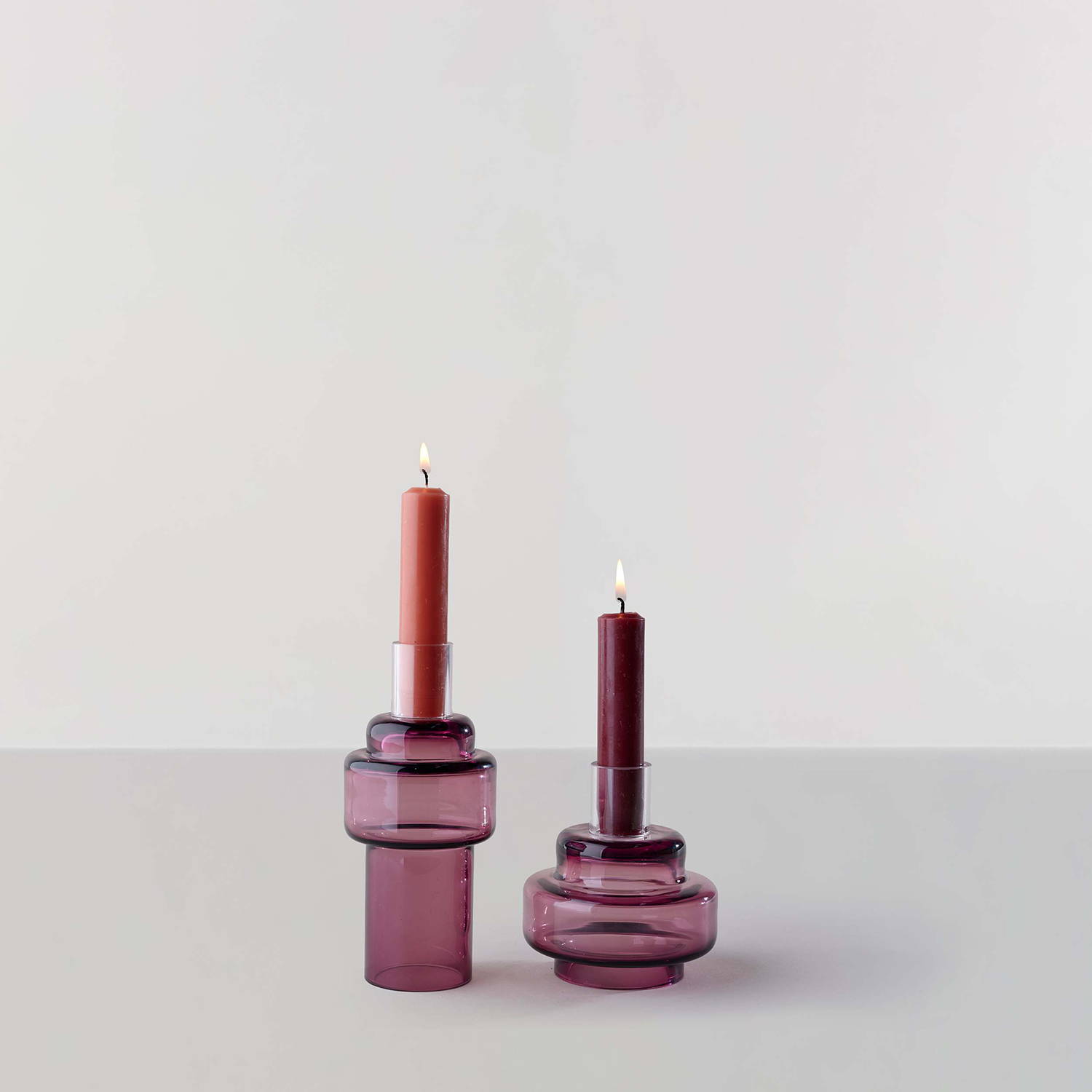 SOON IN STORES
GLASS CANDLESTICK NO. 54 & 55
HEATER & MOSS GREEN

The collection of Glass Candlesticks has been accompanied by two new and classic colours -
Moss green and Heather.
The design of the Glass Candlestick fits well with the collection of Hurricanes, both in colour and style – being unique at the same time.
Glass Candlestick is mouth blown in a handmade quality of glass and is available in two sizes,
a low version - Glass Candlestick no. 54, and a tall version - Glass Candlestick no. 55.
The Glass Candlesticks are for standard candles and beautiful with coloured candles that can be seen through
the clear glass at the top of the candlestick.
Glass Candlestick is designed by Rebecca Uth.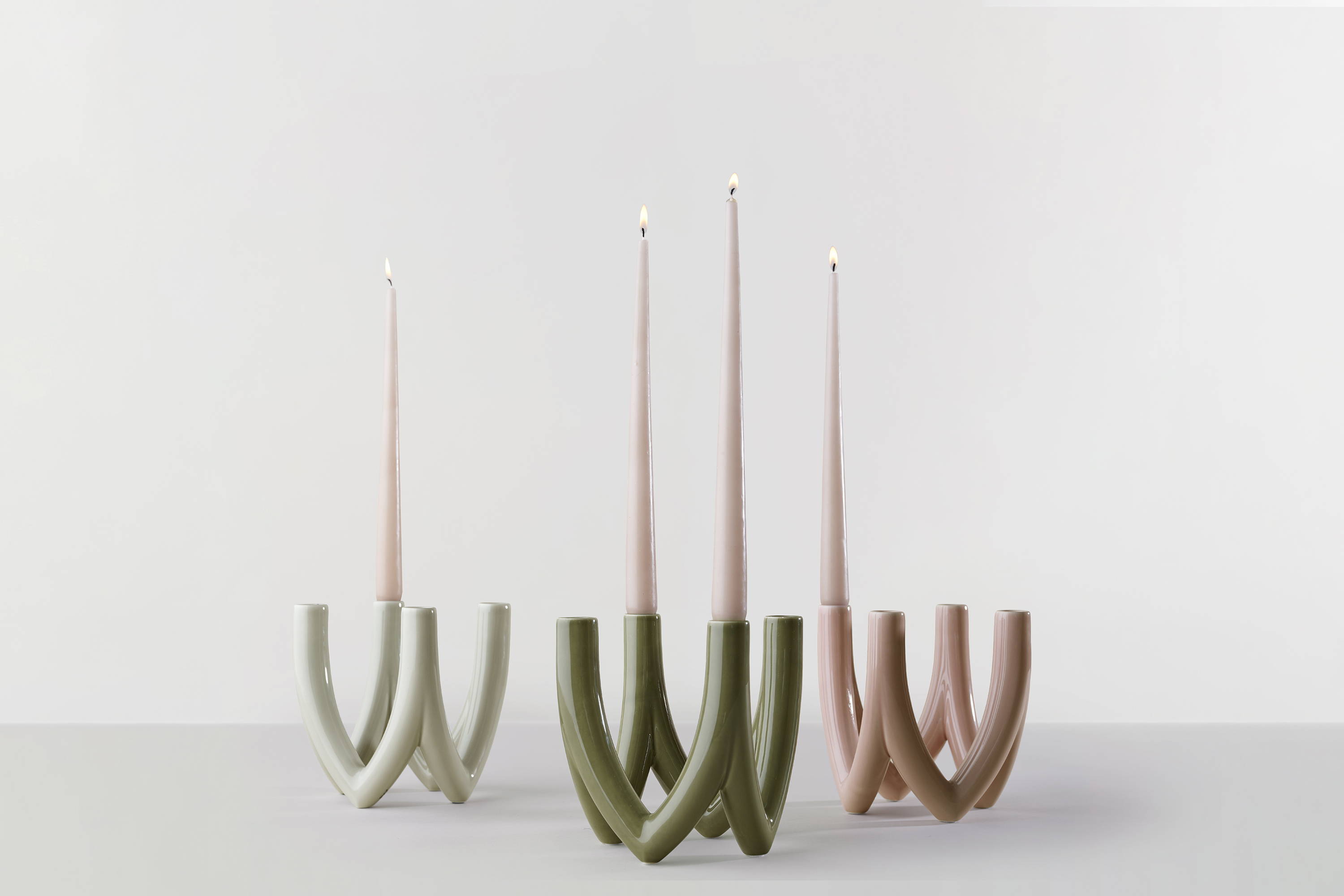 CHANDELIER NO. 56 - OLIVE GREEN
Chandelier is available in three muted colours, Moon stone, Rose pink and the new Olive green which brings
Nordic elegance into your home.
Chandelier, with its perfectly curved shape, inspired by the traditional craft of Nordic candlelight crowns - a sculptural décor element in your home. With its organic curves and rounded pipes, it stands out in your home serving a decorative purpose – even without adding candles or lighting them.
The artistic chandelier holds up to four tall candles but is beautiful with fewer as well. Chandelier is hand-casted in earthenware. The outline of Chandelier and the sculptural features are emphasized with a beautiful shadow play in the transparent almost glasslike glaze.
Chandelier is produced in a factory in Portugal, where proud pottery traditions have existed for generations.
Create an artistic and creative table setting combining our series of handmade dinnerware with the new chandelier or use it on its own to create a cosy ambience in your home.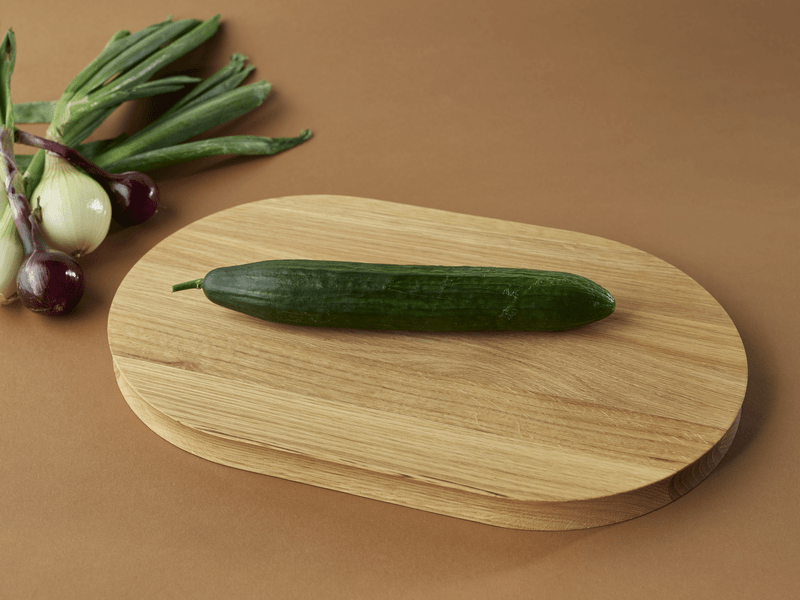 Oak Board is a series of cutting and serving boards made of thick solid oak wood. The design is the output of a playful session with geometric shapes. Circles inside circles, different angles and curves create the unique look and functional shape.
The rounding between the two circles makes a deep and wide groove for collecting liquids and crumbles. The elegant, curved edge provides you with a good grip which makes it easy to flip the board and invites you to use both sides.
Use Oak Board in the kitchen as a basic cutting board or as a serving board at the dining table for various tapas, sushi, bread, roast etc.
When not in use, the board creates a delicate decoration, stored up against the wall at the kitchen tabletop.
Designed by Lasse Sortkjaer