NEW PRODUCTS AUTUMN / WINTER 2021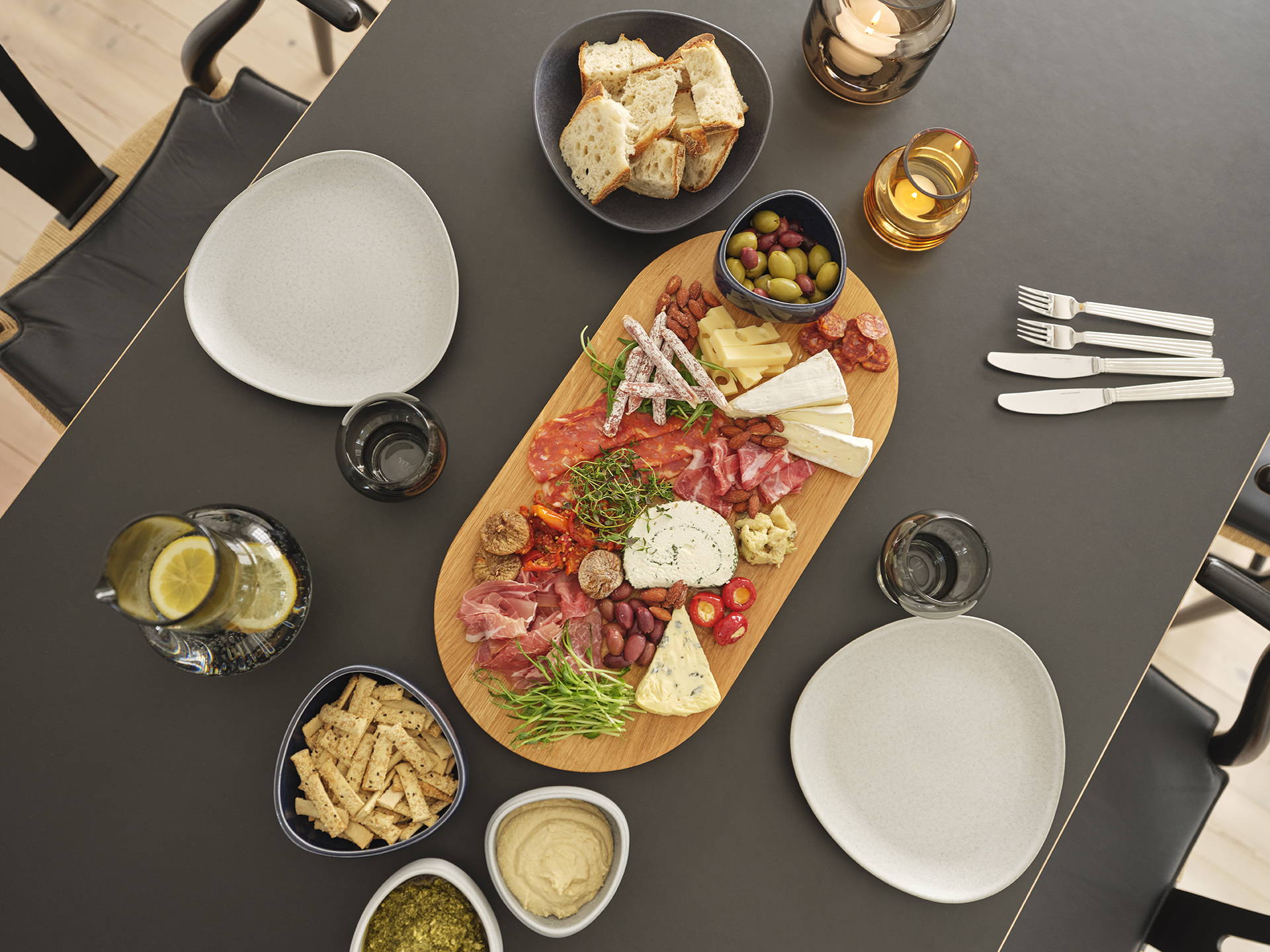 AVAILABLE SOON IN STORES
Oak Board is a series of cutting and serving boards made of thick solid oak wood. The design is the output of a playful session with geometric shapes. Circles inside circles, different angles and curves create the unique look and functional shape.
The rounding between the two circles makes a deep and wide groove for collecting liquids and crumbles. The elegant, curved edge provides you with a good grip which makes it easy to flip the board and invites you to use both sides.
Use Oak Board in the kitchen as a basic cutting board or as a serving board at the dining table for various tapas, sushi, bread, roast etc.
When not in use, the board creates a delicate decoration, stored up against the wall at the kitchen tabletop.
Designed by Lasse Sortkjaer